Shifter Hunters Ltd.
In the Shifter Hunters Ltd. trilogy, Ryenne Cavanagh faces off against rogue shifters while trying to prove herself in a male-dominated field. As it becomes clear her recent cases are connected to a mysterious figure, she must fight her attraction to a competitor with a secret. In the end, she'll only win love if she can overcome her inner demons.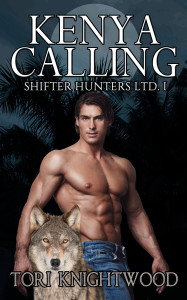 Tragedy made her a shifter hunter. He would die to protect his family's secrets. When business brings them together in Africa, sparks and claws will fly.
Ryenne Cavanagh is a kick-ass shifter hunter in a world where most shifters are law-abiding, but rogues like to make trouble. Successful in a male-dominated field, Ryenne doesn't take shit from anyone. Especially not from shifters.
When a rich Kenyan businessman hires Ryenne to protect him and his entire village from a rogue leopard shifter, she soon finds herself the target of the most cunning rogue she's ever faced. Worse still, her new client forces her into competition against a sexy French shifter hunter with a dangerous secret. She needs to solve the case first or lose her fee. Despite their rivalry, the French hottie is breaking down the protective walls built around her heart since she lost her brother and father.
Will she uncover the identity of the rogue first or lose her heart along with her fee? More importantly, will she bring the rogue to justice before she becomes his next victim?
Click here to read an excerpt.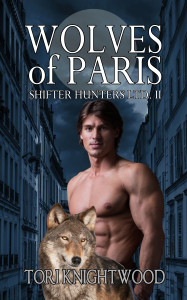 She's in denial. He's fighting to save his family's business. Her fears might cost them their lives.
Ryenne Cavanagh is still a fierce shifter hunter proving herself in a man's world. But, for the first time in her life, she has doubts about her future. After the events in Kenya, Ryenne and Lucien are moving forward as a couple, but Ryenne has always been a lone wolf. She doesn't know how to let someone into her life.
In Paris, Ryenne tries to enjoy coffee near the Eiffel Tower and runs in the Bois de Boulogne with Lucien. But as long as there are rogues in the world, there is no such thing as a break for a shifter hunter. A stabbing in a nightclub and a mysterious string of armed robberies tied to the Fangs challenge Ryenne to face her feelings for Lucien.
Ryenne fears she's the reason the Fangs have put Lucien and his family in their sights. Now, she'll do anything to protect the people she cares about. As attacks pile up, Ryenne must find a way to save the Malraux family from the Fangs and, if she can't admit her true feelings for the wolf shifter who stole her heart, Ryenne might lose Lucien forever.
Lord of New York
She's fighting her desires. He's fighting jealousy. Secrets from her past might tear them apart.
After the life-changing events in Paris, Ryenne is back in New York City. Back to face the allegations about her father. Back to protect her mother from the Fangs.
Mr. Lord has pulled the strings long enough. So, Ryenne vows to find him and neutralize him before she loses her mother, her best friend, her lover, and everything she cares about.
Lucien joins her in New York to fight by her side. But Ryenne's new circumstances take more adjustment than either of them are prepared for. Sexy cops are just some of Ryenne's temptations, and Lucien can't stand to watch her flirt. Or worse.
Can Ryenne control her urges before Lucien leaves her for good? Can she prevent the Fangs from turning—or worse, killing—her mother? Will she learn the truth about her father?
Find out in the steamy and action-packed conclusion of Ryenne's adventure.