Tori's Books
Series Books by Tori Knightwood
Hotel Safari is a series of interconnected, stand-alone shifter romance novellas, mostly set in southern Kenya at the Hotel Safari Lodge, owned and operated by the Kemboi family. Visitors and volunteers come for the wildlife and get much more in the bargain. Each novella ends with a "happily ever after" and is a little sweet, a little spicy, and recommended for ages 18 and up.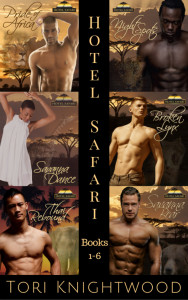 The Hotel Safari Complete Collection
iBooks
Kobo
Amazon
Nook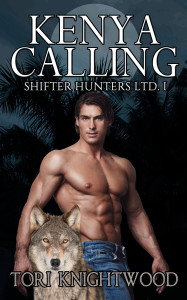 The first book in the series, Kenya Calling, will release in January on Amazon.
Would you risk your life—and heart—for a village of strangers?
Non-Series Books by Tori Knightwood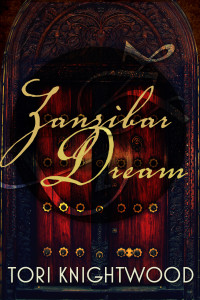 Zanzibar Dream
Amazon

iBooks
Nook
Kobo
Praise for Zanzibar Dream
This was a beautiful, melancholy story full of mood. The ending surprised me, but it felt fitting and right for the story. I knew I'd love the setting and romance, and I totally did–the atmosphere was lush and dreamy. Before I started reading, I wasn't sure I'd like the poetry interspersed with story, but I ended up loving it. It added so much emotional punch. Very satisfying.  – TH
The writing kept me gripped in the moment of each scene, and the beautiful poetry added an emotional hit.  – TeacherWriter
If you like books by Tori Knightwood, get notifications about my books direct to your inbox. Sign up for my mailing list and get free stories and extra content!